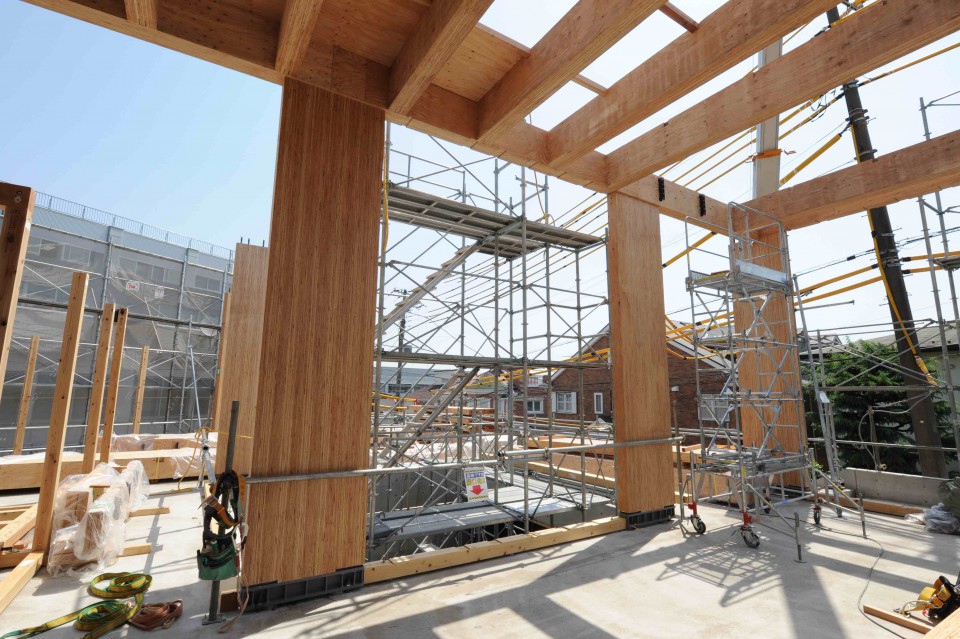 Appeared in a Magazine
The wooden building which be inserted Stroog connectors was appeared in a magazine.
The beautiful woody space is designed by using LVL laminated walls that are connected
with Face.Solid connectors.
Face.Solid connector resist against a vertical load and the horizontal force like an earth-
quake.  Therefore Face.Solid connector realizes the design that is freed from the conce-
pt of frame method.
The connector is invisible because the connector is inside timber.   Therefore beautiful
woody texture is utilized effectively.
Ready made connectors realize the shortening of design hours and the cost reduction.
There are about 140 pre-cut factories across Japan are compatible with STROOG.
Architectural Design  : Suzuki atelier
Structural Design      : Ryotaro Sakata Structural Engineers
Building Use              : University
Site                           : Kanagawa
Structure        : Wooden
Scale          : Wooden + RC 2 stories
Total Floor Area        : 771.82㎡
Connectors      : Node.HSS、Node.Column、Node.Fastener、Node.Free、Face.Solid
Magazine      : "NIKKEI ARCHITECTURE MAGAZINE" 26 May 2016 issue
Pages           : 26 to 31