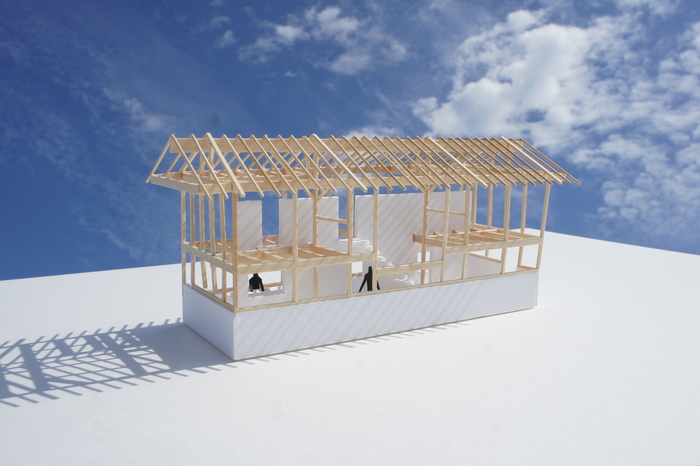 この度、ストローグの各種コネクタを使用した木造住宅の構造見学会を開催します。
Face.Solidで接合したLVL木層ウォールにより、美しい木質空間が計画されています。Face.Solidは、ソリッド状の木材パネルで積載荷重と地震力等の水平力に抵抗するため、柱・梁・耐力壁の概念から解放された空間デザインを実現します。コネクタが木材内部や床下に隠れるため、木質パネルの美しさをそのまま生かすことができます。
また、Node.Freeをターンバックルとして使用しております。これにより、スラストを抑制し、安全な木構造フレームを構成できます。
見学会では構造躯体をご覧になれます。ご多忙の折とは存じますが、お申し込みをお待ちしております。
物件名   :素の住まい
意匠設計  :水野行偉建築設計事務所
構造設計  :すわ製作所 構造設計室なわけんジム
施工    :有限会社穴田工務店
用途    :住宅
構造    :木造2階建
延床面積  :96.60㎡
見学会日時 :2016年5月22日(日) 13:00〜16:00
現場    :富山県富山市  最寄り駅:「南富山駅」 車9分 最寄りIC:「富山IC」車3分
コネクタ  :Node.HSS、Node.Column、Node.Fastener、Node.Free、Face.Solid
お申込締切 :2016年5月20日(金)16:00
事前登録制です。
お手数ですが、事前にお申込みを下記のフォームにてお送りくださいますようお願い申し上げます。
→見学会お申し込みフォーム(お申込み終了)
※駐車台数に限りがあるため、おおよその到着時間を「到着時間」欄にご記入ください。
※見学会の住所につきましては、お申込み頂いた方にのみご返信させて頂いております。
ご不明点ご質問ございましたら下記のフォームよりお気軽にお問い合わせください。
→お問合せフォーム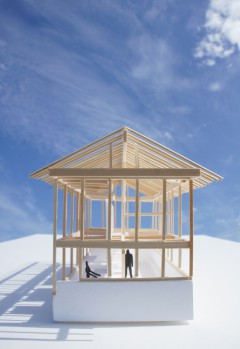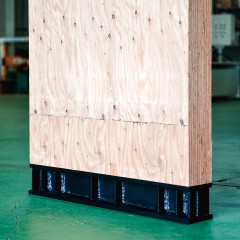 Face.Solidコネクタ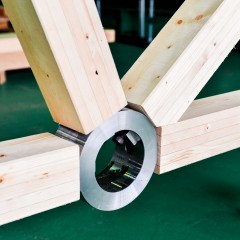 Node.Freeコネクタ
Event of Observing a Structure
The event of observing a structure is going to be held on May 22.
The beautiful woody space is designed by using LVL laminated walls that are connected with Face.Solid connectors.
Face.Solid connector resist against a vertical load and the horizontal force like an earthquake.  Therefore Face.Solid connector realizes the design that is freed from the concept of frame method.
The connector is invisible because the connector is inside timber.  Therefore beautiful woody texture is utilized effectively.
Node.Free connector is used as a turn buckle to restrain a thrust.
Architectural Design : Yukihide Mizuno Architects.
Structural Design     : NAWAKENJI-M from SUWA architecs+engineers
Contractor               : Anada construction company
Building Use             : House
Structure       : Wooden
Scale         : 2 stories
Date                        : 5/22/2016   13:00 – 16:00
Connectors     : Node.HSS、Node.Column、Node.Fastener、Node.Free、Face.Solid
You need to make a reservation in advance with the following contact form.
→Contact Form   Japanese text only