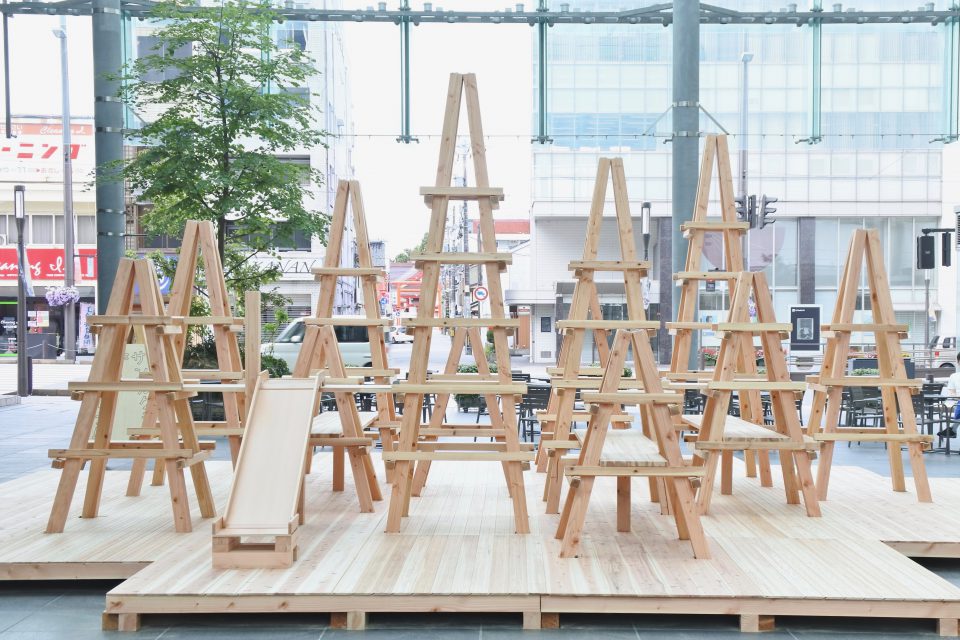 1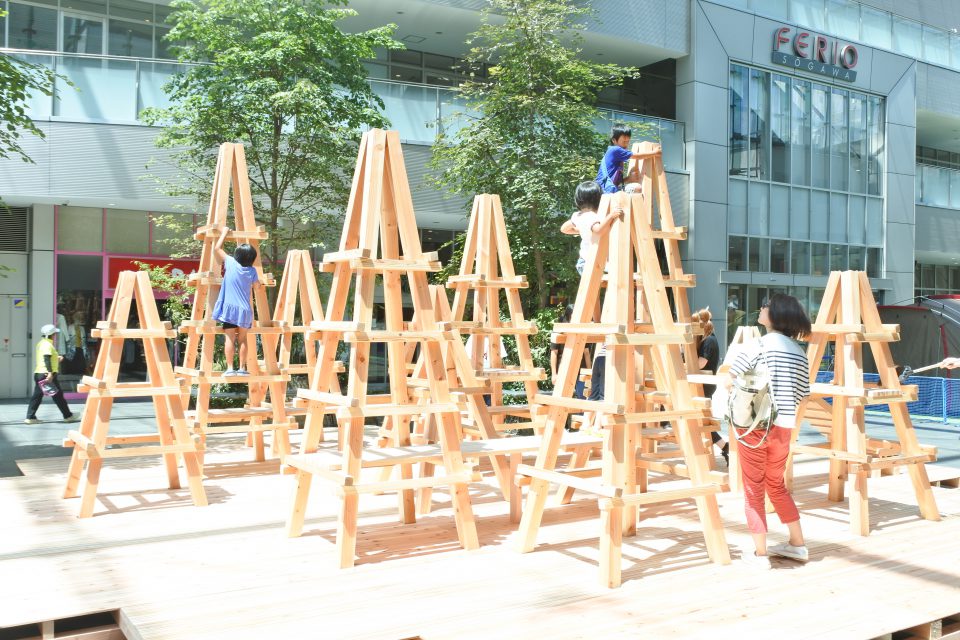 2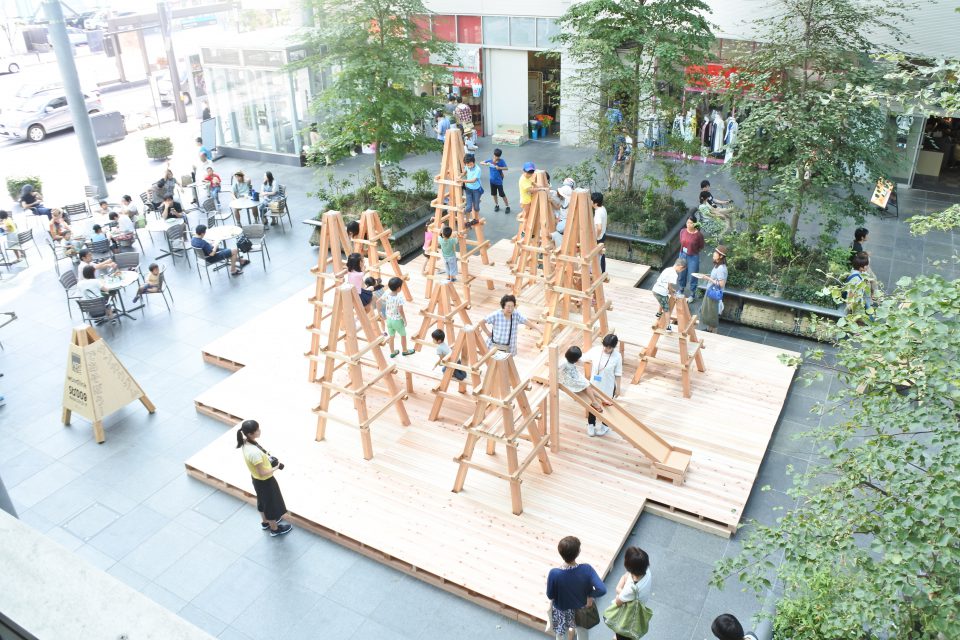 3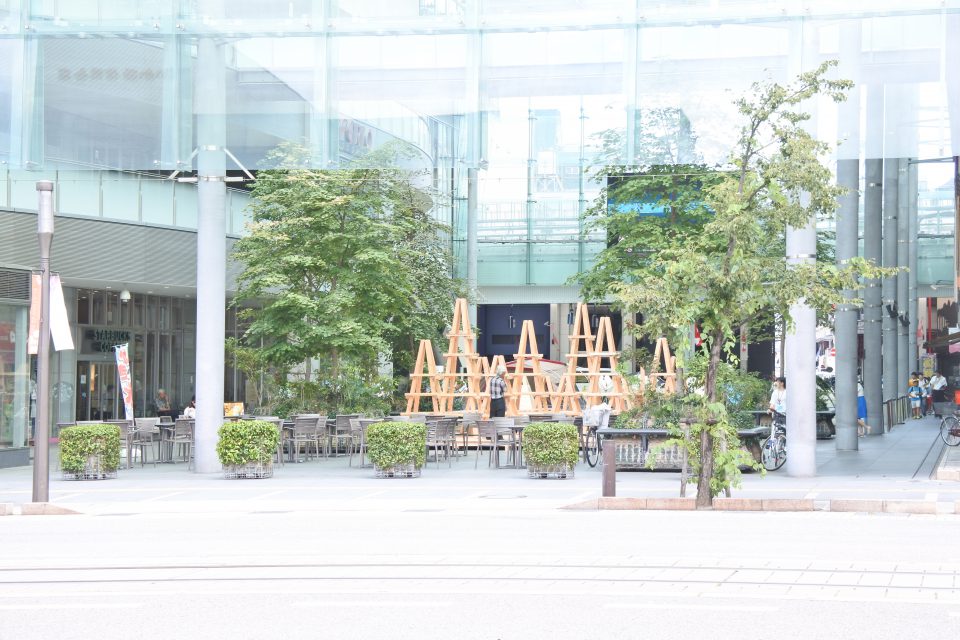 4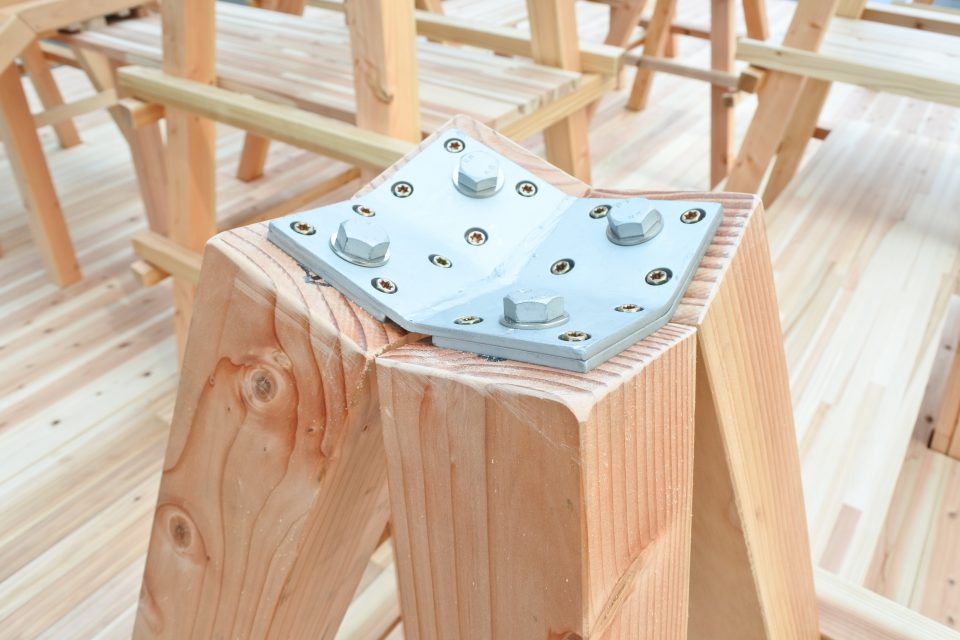 5
This is a case of the wooden jungle gym "Sankaku Gym (Triangular gym) " which was placed for a limited time in the downtown of Toyama city.
The Sankaku Gym which was made with a motif of Yukizuri, that is a snow protecting rope technique in snowy area of japan, the design where units of various height is also like the Tateyama mountain range, directing "Toyama's scenery". Cedar wood from Toyama prefecture is used for materials, which is friendly to the environment and leads to economic revitalization of the community.
We are in designing the connector, I stick to the design so as not to interfere with the production of "Toyama's scenery".
The connector fits in the upper part of the Sankaku Gym, and consideration is taken not to be visible from the children playing and the family watching as much as possible. It is a high-strength connector, which makes it safe for children to touch, making it a place for children to safely touch trees.
Sankaku Gym (Triangular Gym)
organizer:Machizukuri Toyama co.ltd
Architectural Design:Motose-Saita Architectural design office
Photography:Motose-Saita Architectural design office
Connectors Used



Node.Fastener Configurable for other types of connectors and various fasteners