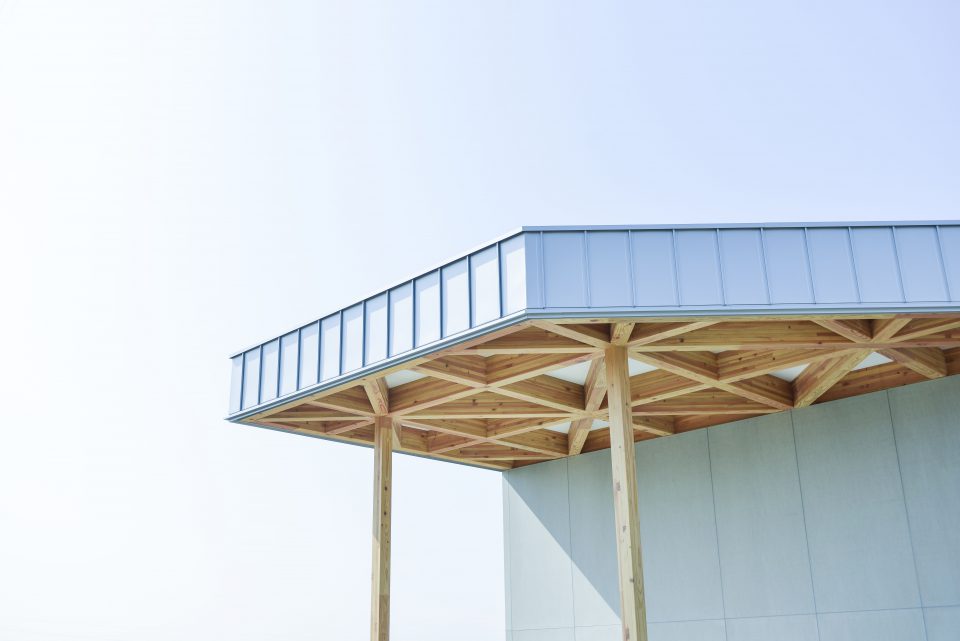 1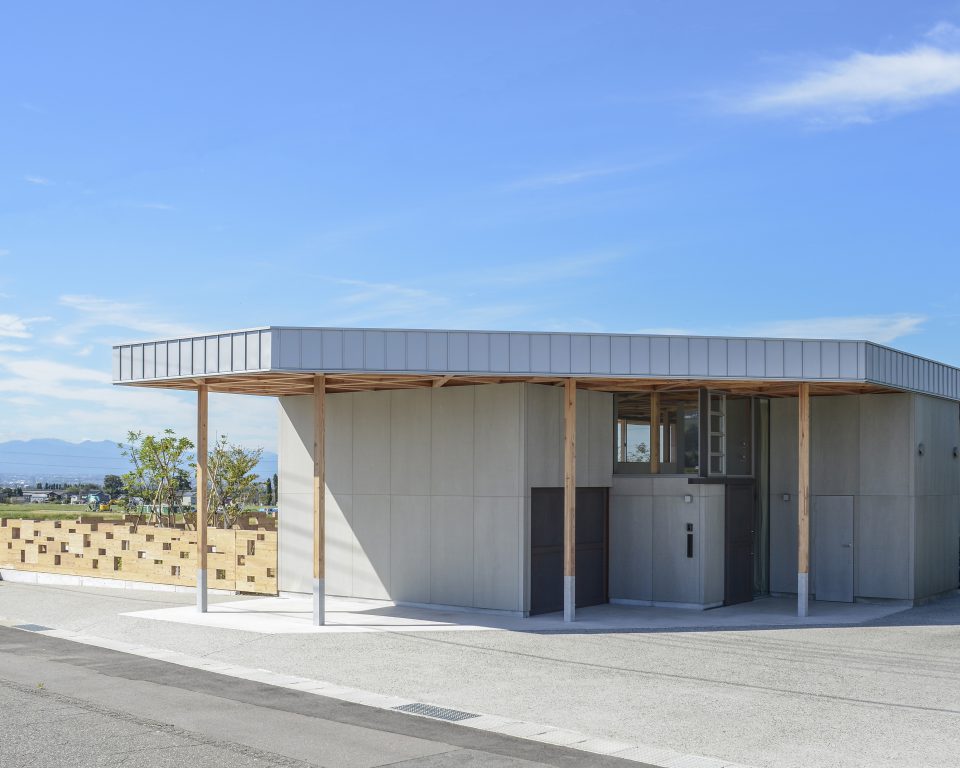 2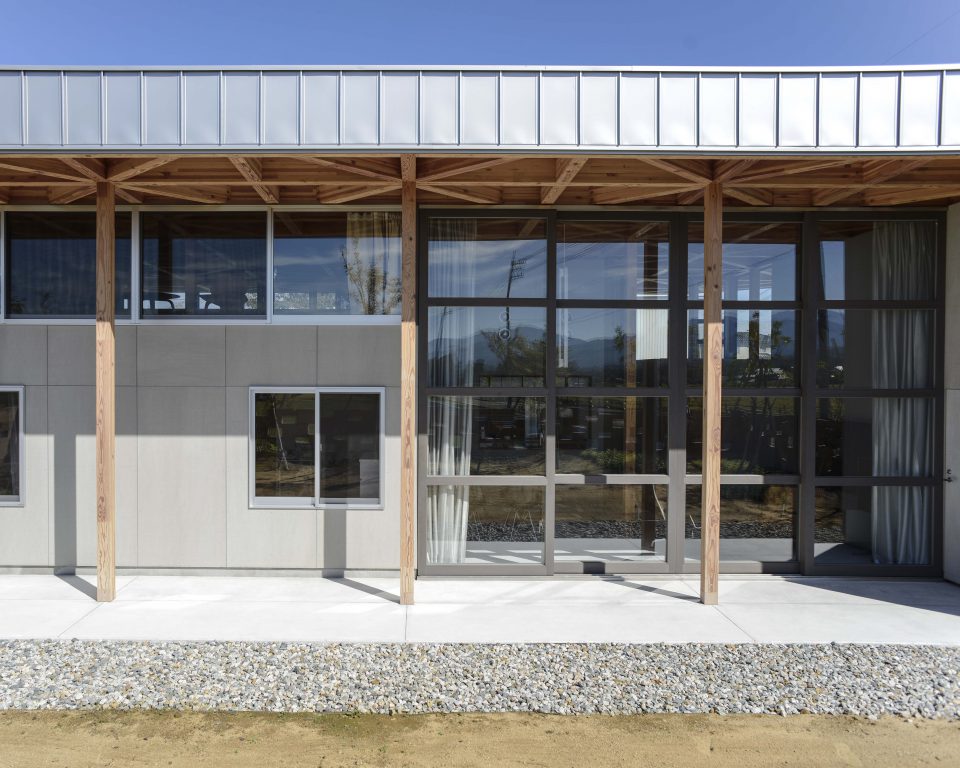 3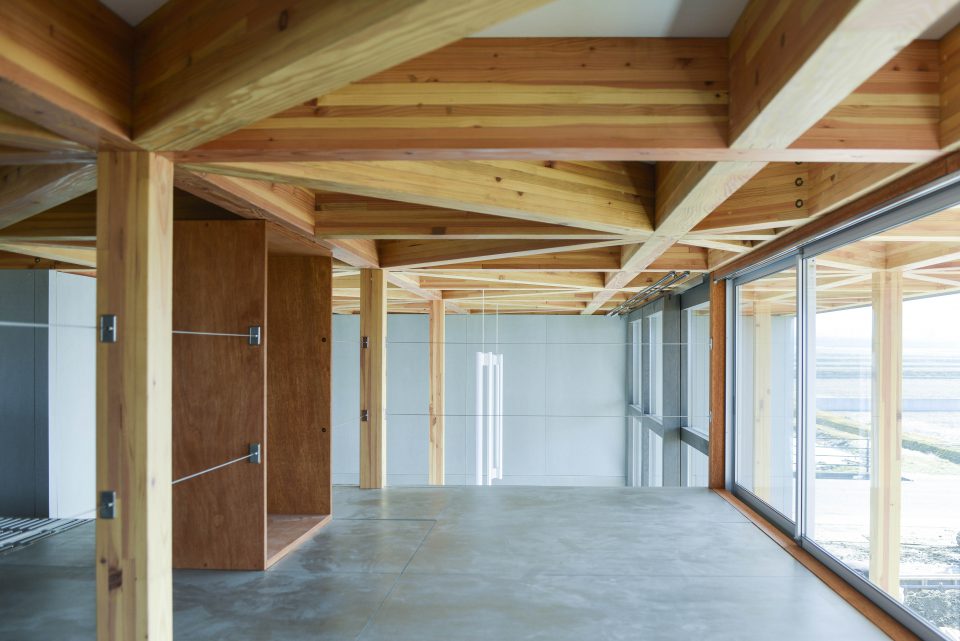 4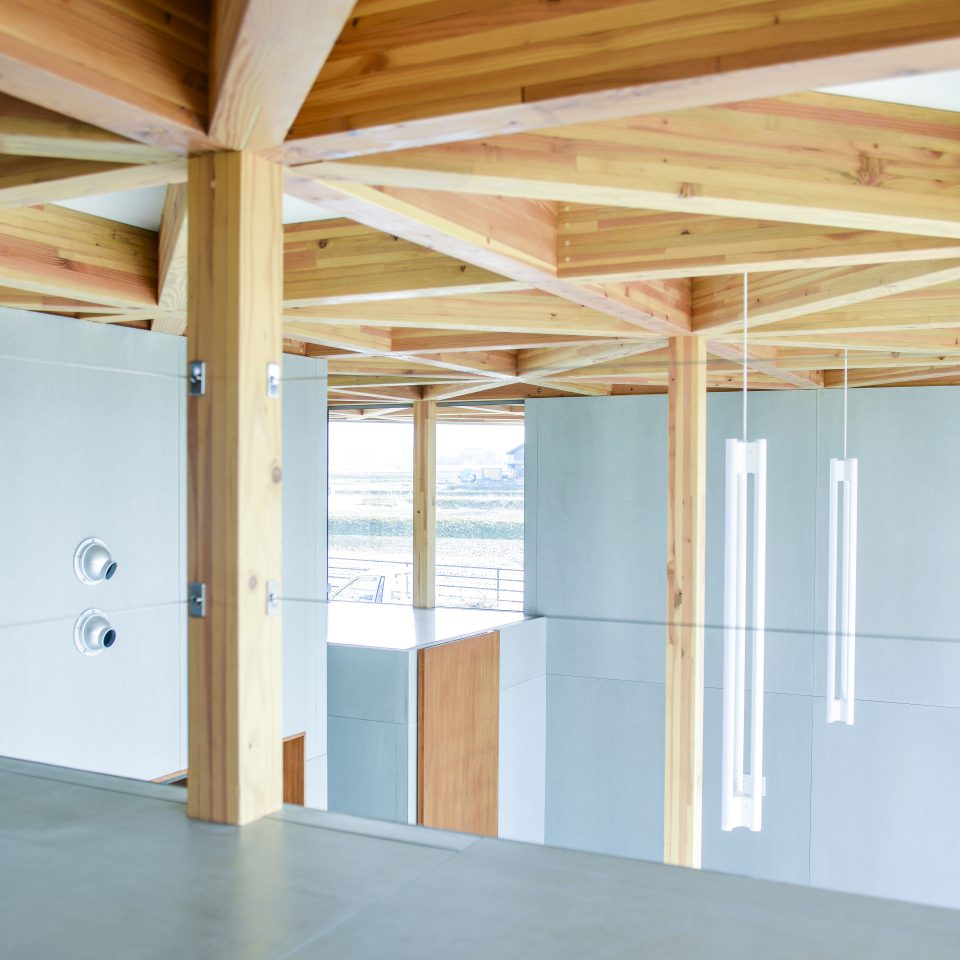 5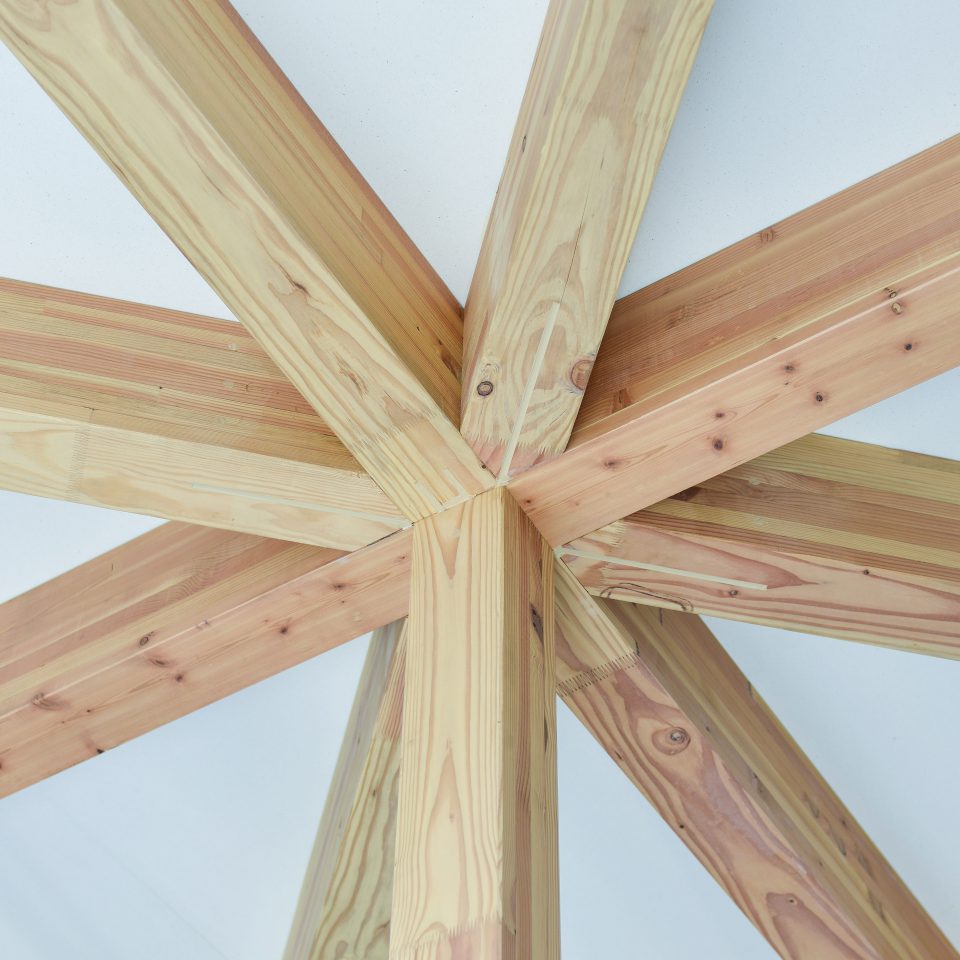 6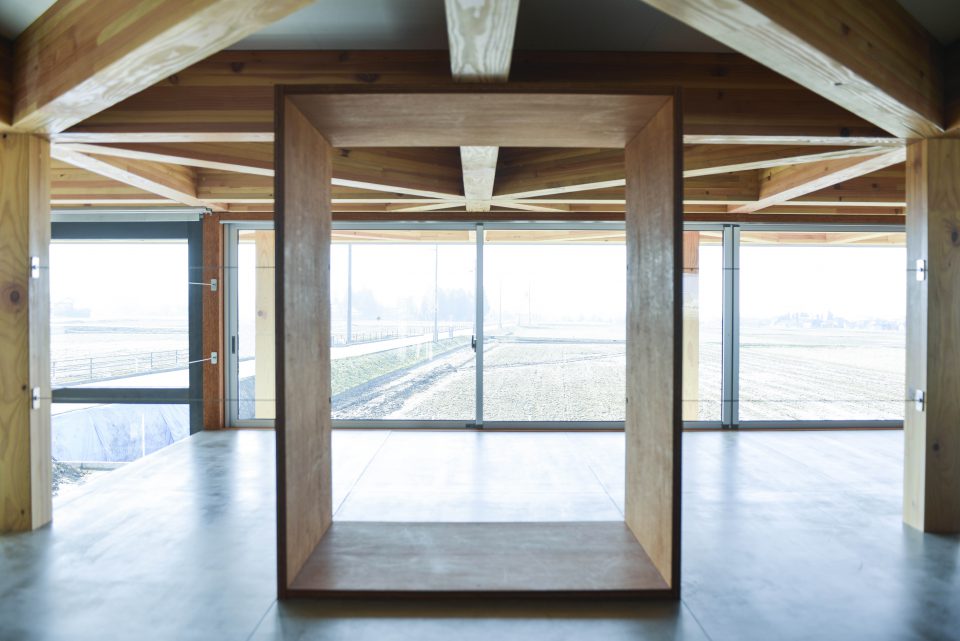 7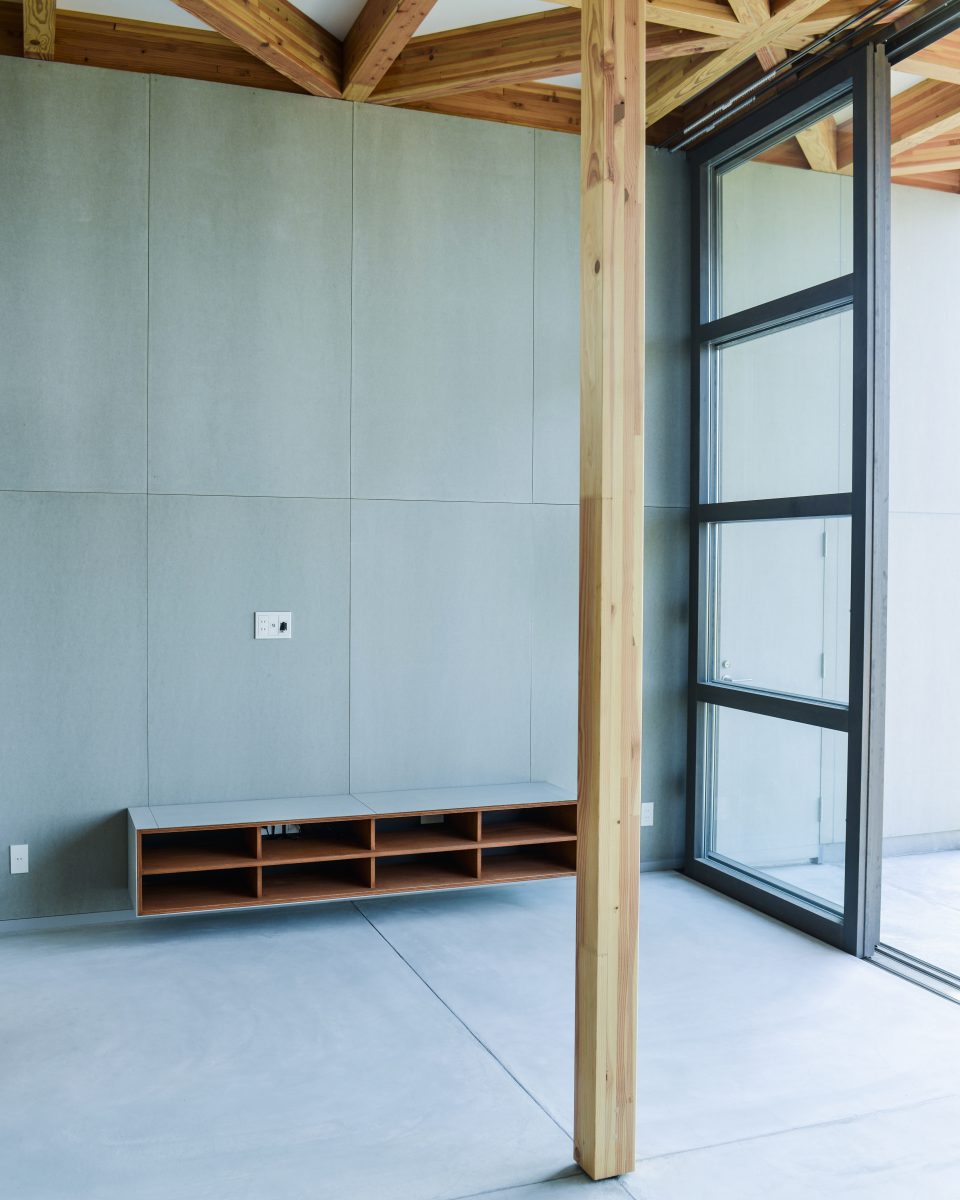 8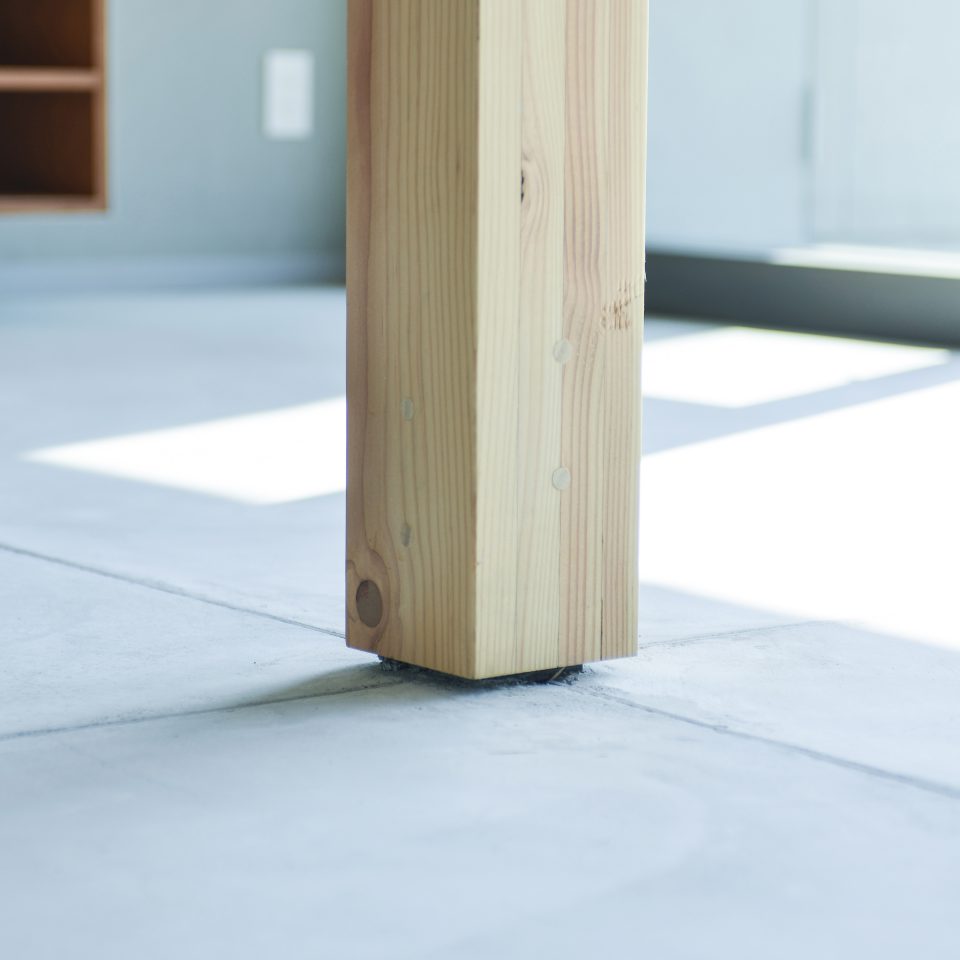 9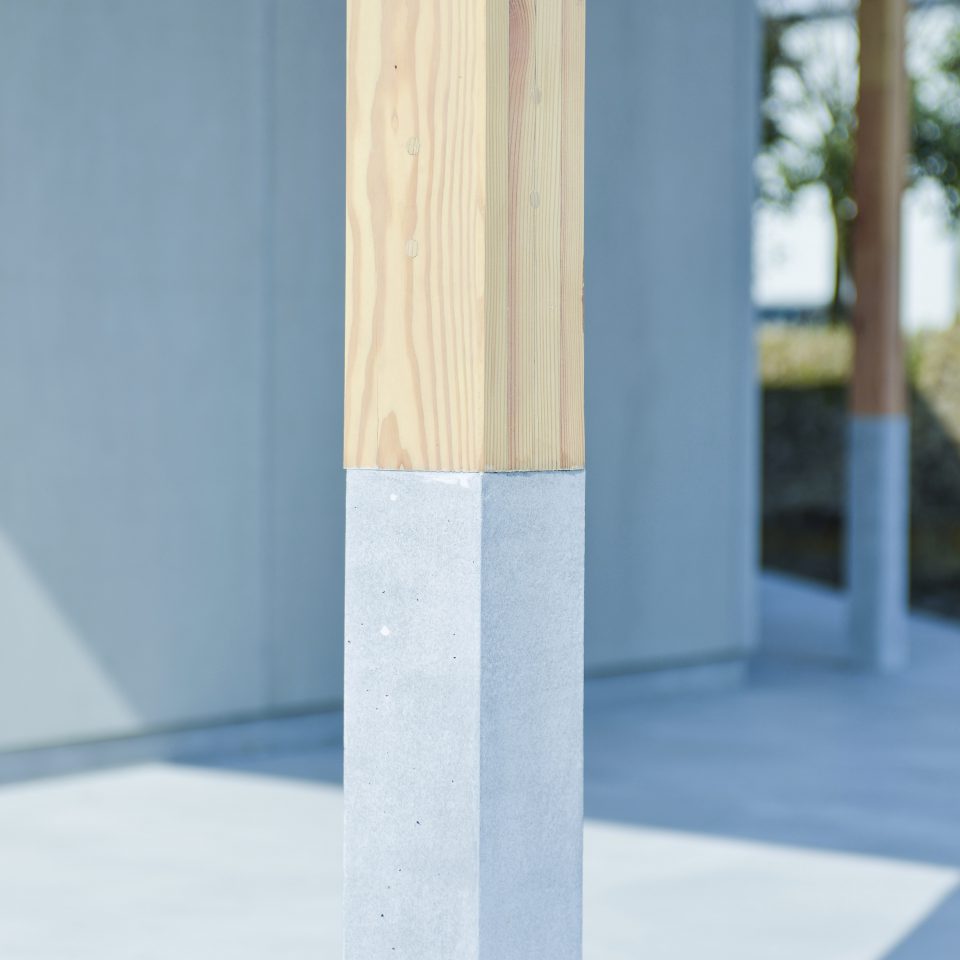 10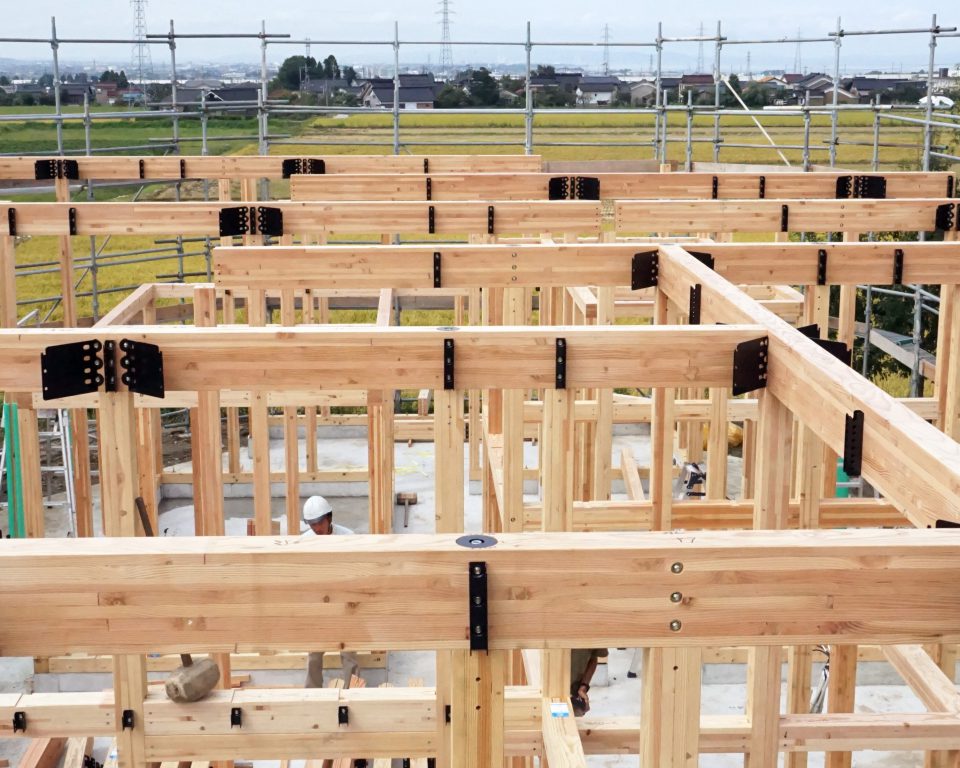 11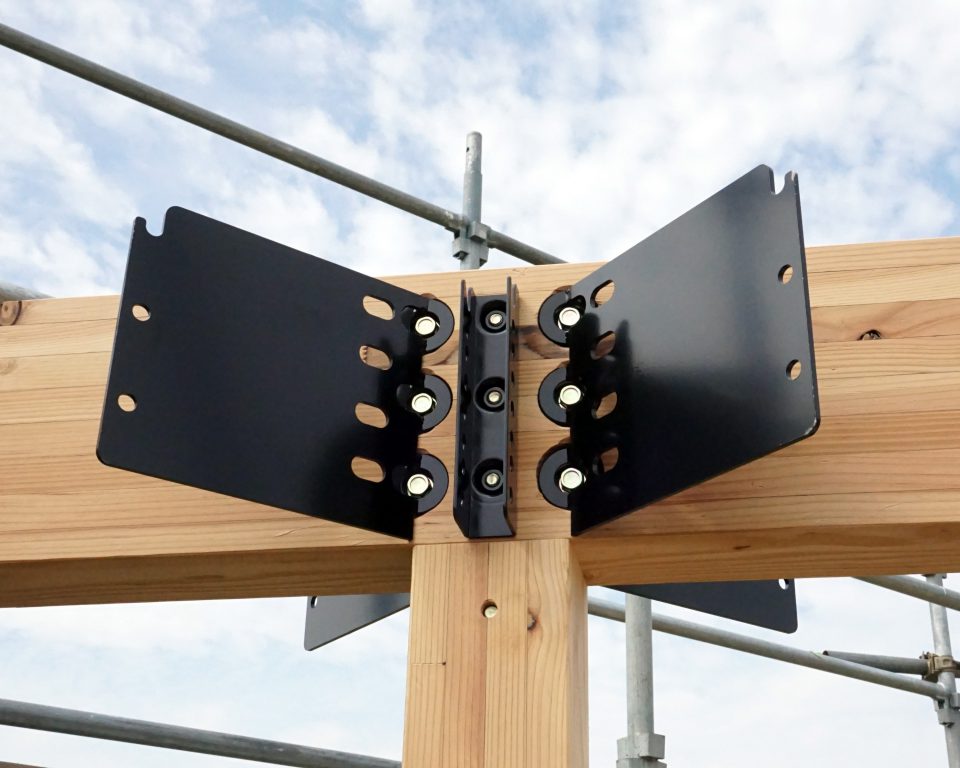 12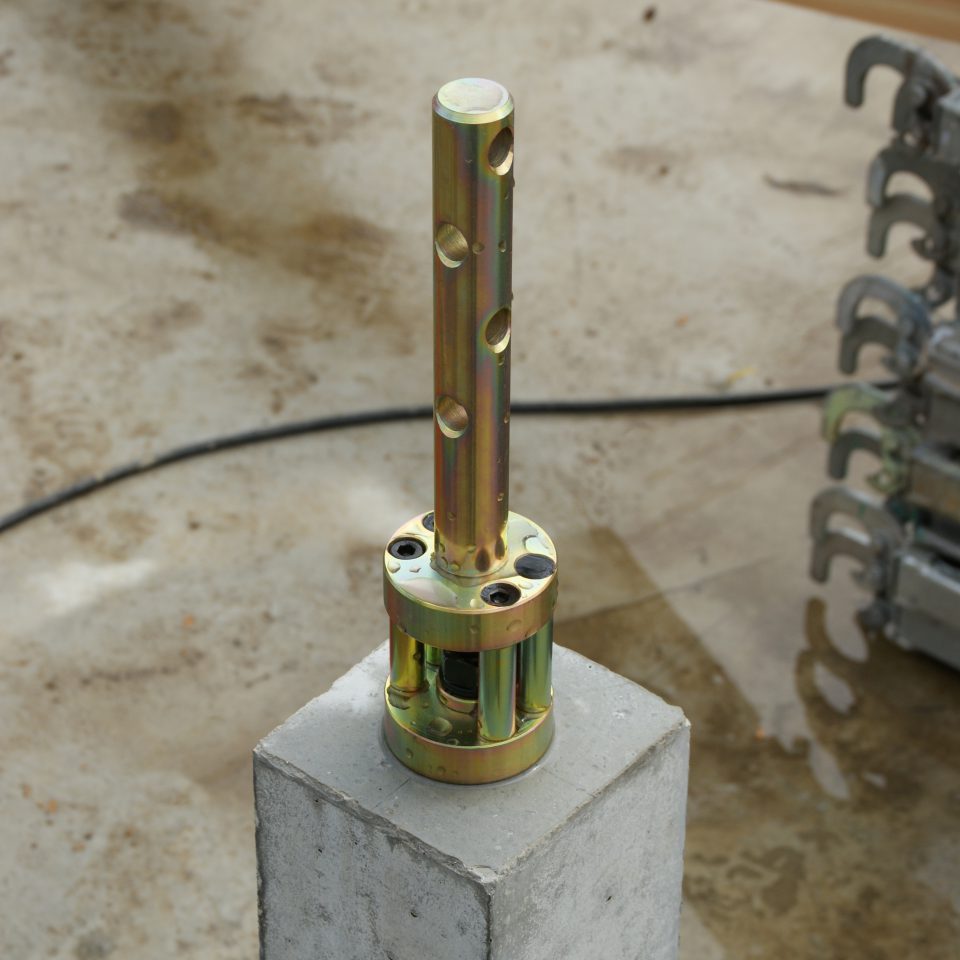 13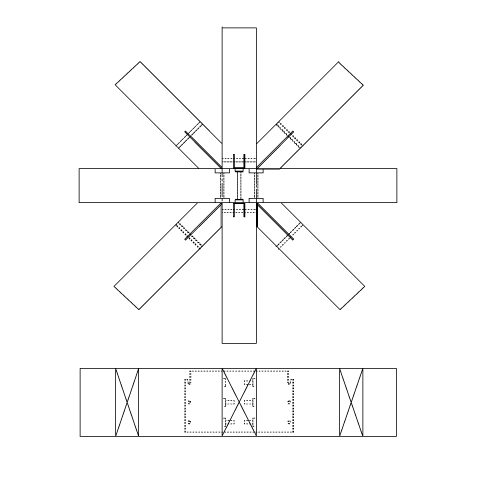 14. Outline figure of lattice-like roof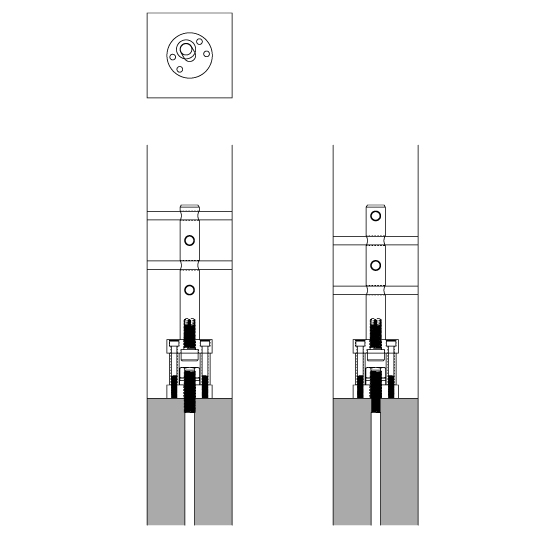 15. Outline figure of independent column(photo 10,13)
Large Lattice-Like Roof Providing a Large Space and High Strength
This large lattice-like roof is formed by a sequence of units where eight beams are joined evenly spaced to the top of a column. The roof forms a structurally strong surface that enables the strength to bear accumulated snow in an area with heavy snowfall. In the large space four meters in height covered by the roof, there are six unevenly located boxes each of which contains its function such as a garage, kitchen, or private room. Three of them reach the roof frame while functioning as aseismic components. The remaining three boxes have a loft or opening on their top realizing a fine balance of open and closed spaces.
Joints to Embody the Concept of Space
In order to embody the concept of space, the detail of the joints are hidden inside the wooden material. Not only the connectors used for the joints of lattice-like roof, but also column foot connectors for the internal and external columns are internally hidden, contributing to realization of the esthetic space with a large lattice-like roof and columns that look as if they stand directly on the concrete floor. In addition, using ready-made connectors and precut timber saved labor in processing and constructing.
Lattice House
Architectural Design:YASUTAKA YOSHIMURA
Structural Design:OHNO JAPAN
Total Floor Area:93.08㎡
Floors:1 above ground
Structure:Wood
Building Function:Dedicated dwelling
Photography:Yoichi Onoda(1-10)
Connectors Used



Node.HSS Beam end connector for small-scale structures


Node.Column Column head and foot connector


Node.Fastener Configurable for other types of connectors and various fasteners