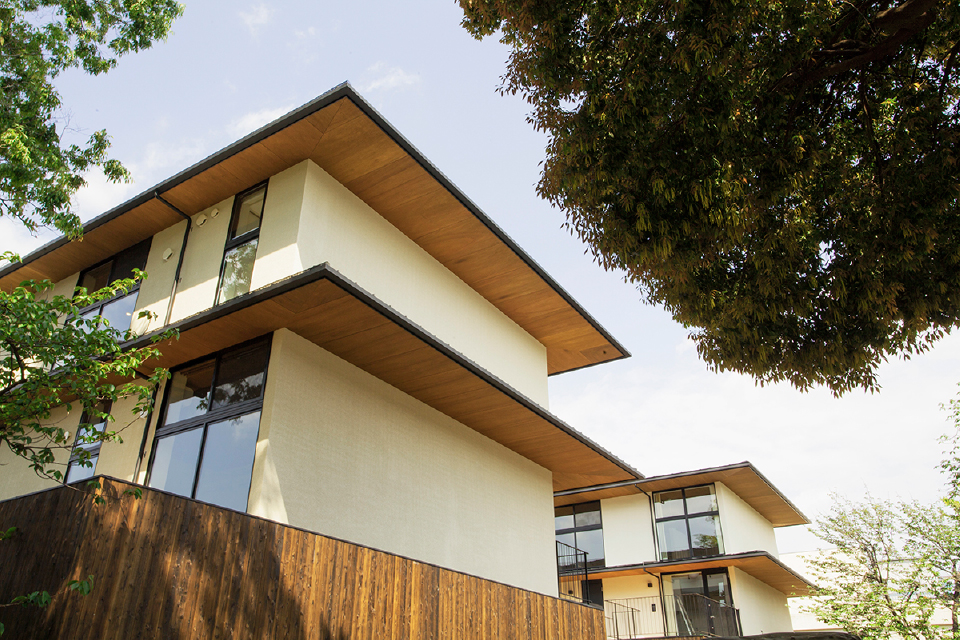 1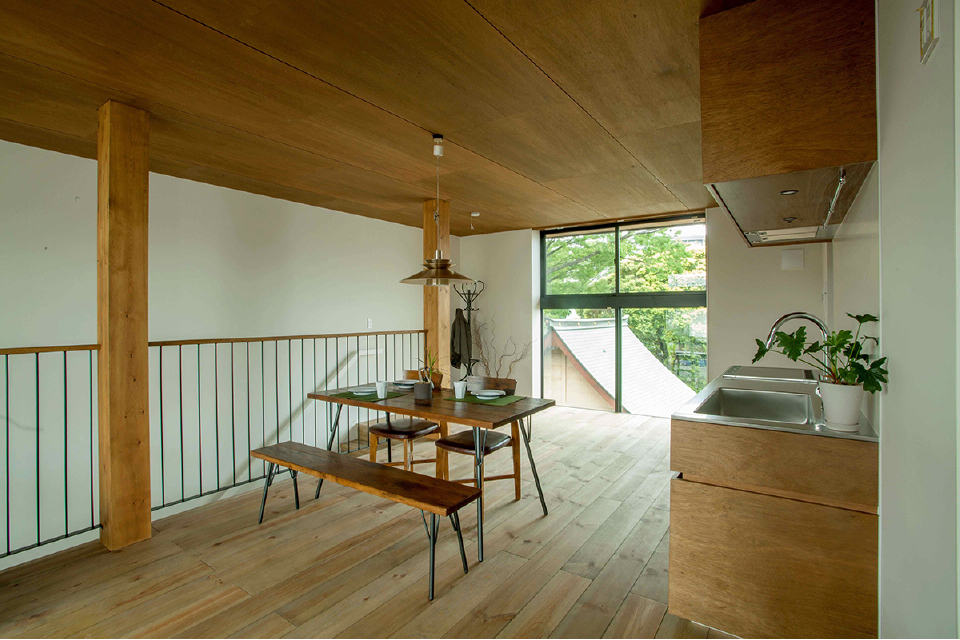 2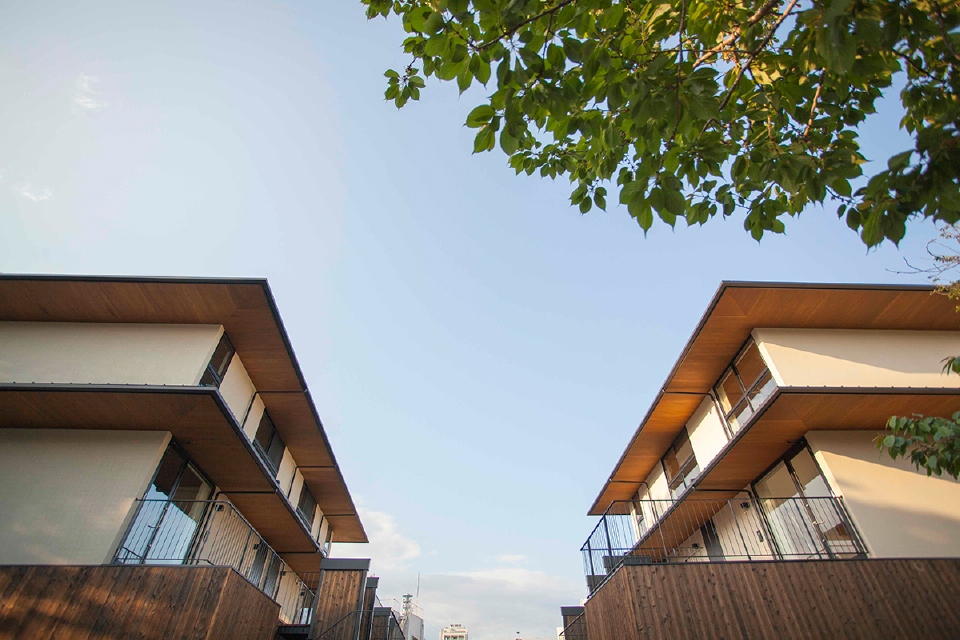 3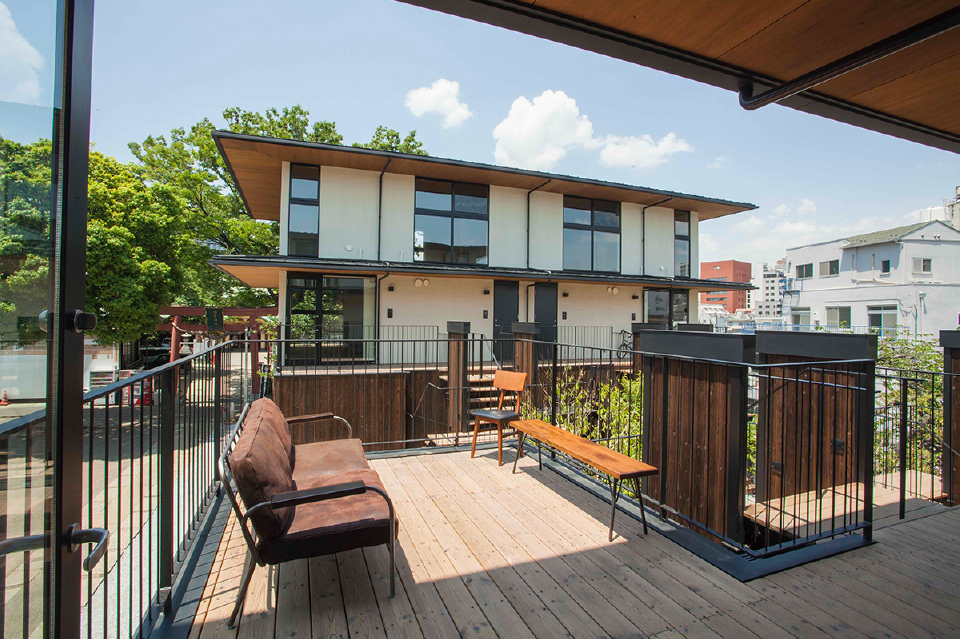 4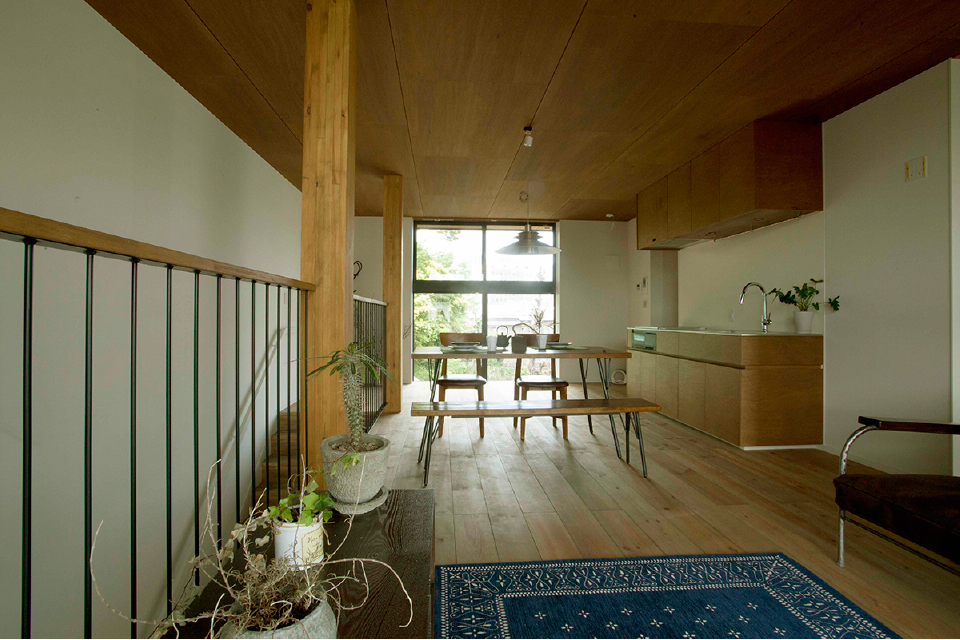 5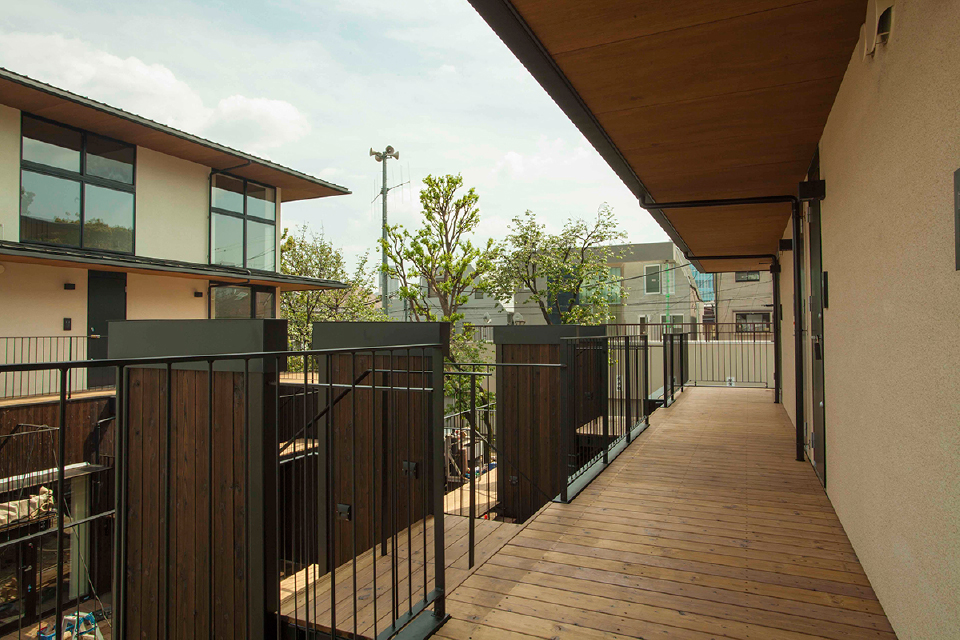 6
Urban Wooden Apartments
These two blocks of rental housing are located beside Suga Shrine in Shinjuku, Tokyo. The location is designated as a minor fire prevention district. Highlighted by large eaves with maximum 1600mm depth, this building has burned cedar boards plastered on the exterior walls to match the surrounding landscape of a greenery shrine while all the ceilings, floors and columns use timber for the interior. The columns are designed using sacrificial timber, joining 190×190mm bonded wood logs using Node.HSS and Node.Column. This case demonstrates well the realization of large wooden architecture in an urban area since wooden architecture because legally possible to be classified as fire-resistant. Moreover, by using timber which is a renewable resource, it potentially enables urban living to be sustainable. In the meantime, this case exemplifies the ability to differentiate this rental housing from ones with other structures.
Suganomori hare terrace
Architectural Design:blue studio Co., Ltd.
Structural Design:Stroog.design
Total Floor Area:598.70㎡
Floors:3 above ground
Structure:Wood
Building Function:Apartment
Photography:blue studio Co., Ltd.
Connectors Used



Node.HSS Beam end connector for small-scale structures


Node.Column Column head and foot connector


Node.Fastener Configurable for other types of connectors and various fasteners