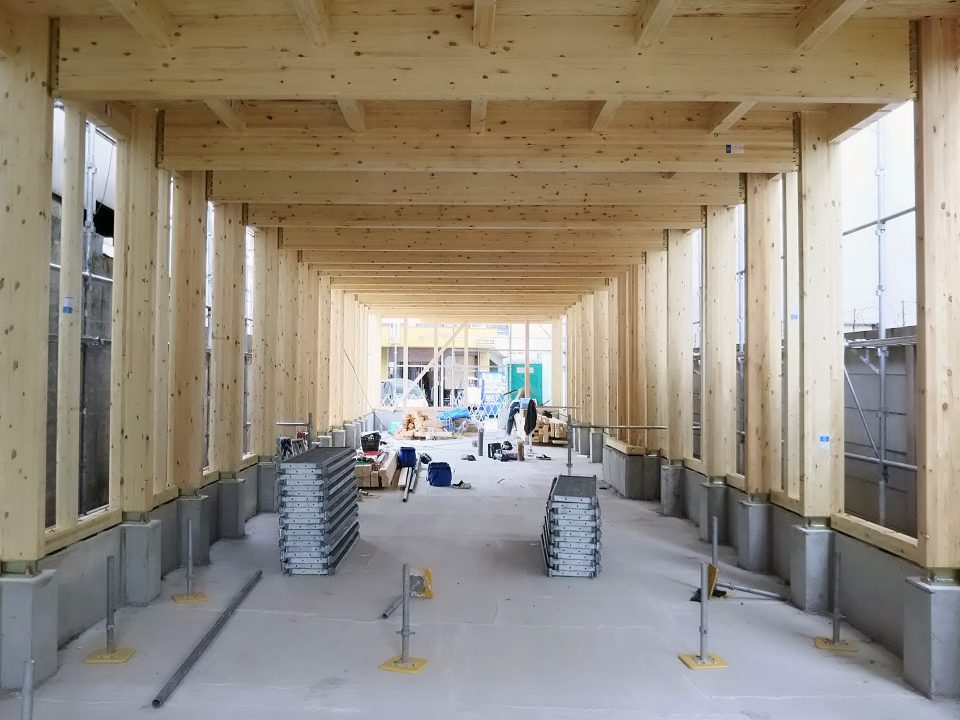 Case of a Wooden Shop Building That Has 26 Rahmen Frames
This is a case of wooden structure that is consist of two buildings.
The total floor area is over 443 square meter.The structural integrity of these buildings were verified by 3-dimensional analysis system.
There are  continuously  26 Ramen frames located along the longitudinal direction of the building that were consisted of Node.Rigid.
For this reason, a large space that has no wall and column is realized.
1 Story Rahmen Frame    :13
2 Stories  Rahmen Frame:13
Total  Rahmen Frame    :26
Structural Design   : Stroog.design
Building Use           : Commercial Use
Structure           : Wooden
Scale           : 2 stories
Site           : Aichi
Connectors       : Node.Column、Node.Fastener